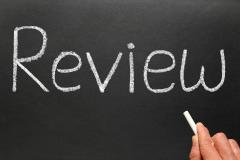 Markets worked downward to give up almost all gains that came after the release of the FOMC minutes. The Federal Reserve's' lone dissenter, George spoke strongly against continued tapering today, stating the agency's credibility has been drawn into question.
Major Averages
The Dow Jones Industrial Average fell 185.46 points, or 1.19 percent, to just below 15,451.09.
The S&P 500 dropped 12.43 points, or 0.72 percent, to 1,709.91.
The Nasdaq lost 14.65 points points, or 0.39 percent, to close at 3,774.73.
The Russell 3000 disintegrated 7.16 points, or 0.69 percent, to close at 1,025.09.
iPhone Release
The top story of the day is Apple's iPhones 5S and 5C hitting store shelves. Shares of Apple tumbled when the new phones were announced, and although there were long lines outside of stores, Apple shares were continuing down into the close. Nobody seems interested in the 5C, just the gold colored 5S.
Stock Movers
Sarepta Therapeutics (NASDAQ: SRPT) shot up 18.02 percent to $43.30 on failure of GlaxoSmithKline, Prosensa duchenne muscular dystrophy treatment.
Rocket Fuel (NASDAQ: FUEL) lived up to their name Friday, as the company posted a wildly successful IPO.
Shutterstock (NYSE: SSTK) gained 16.73 percent to $70.41 after the company priced 4.6 million share follow on offering of common stock at $60.00 per share.
Shares of AK Steel Holding (NYSE: AKS) were down 7.66 percent to $4.10 after the company projected a wider loss for the third quarter.
Darden Restaurants (NYSE: DRI) shares tumbled 7.14 percent to $45.78 after the company reported a drop in its first-quarter profit.
Commodities
Crude oil was mixed for Friday's session. WTI futures were down 1.62 percent to $104.67 while brent contracts were last trading up 0.51 percent to $109.32. Natural gas futures climbed fell were down 0.78 percent heading into the close to $3.69.
At last check, precious metals had taken another nose dive. COMEX gold futures were down 2.69 percent to $1,332.50 at last check and silver was down 5.93 percent to $21.91.
Volatility and Volume
Volume remained very light Friday, despite witching. Heading into the close, 100 million shares of the SPDR S&P 500 ETF (NYSE: SPY) shares traded hands, compared to a 3-month daily average of 127 million.
The VIX measure of volatility rose 1.37 percent to 13.34 after plummeting on the open.
Currencies
The U.S. dollar was flat on the day with the PowerShares ETF (NYSE: UUP) that tracks the value of the dollar versus a basket of foreign currencies up 0.14 percent near the close.
The EUR/USD was trading close to flat at the close of equity trading at $1.3523. The USD/JPY was also near unchanged, down 0.11 percent. There were no big movers on the day.
Global Markets
Asian markets were mixed overnight. The Shanghai index fell rose 0.29 percent with Hong Kong's Hang Seng up 1.67 percent. Japan's Nikkei dropped 0.16 percent.
European markets recorded small losses on the day. The Euro Stoxx index, which tracks 50 euro zone blue chips fell 0.31 percent. London's FTSE added fell 0.44 percent, and France's CAC dropped just 0.06 percent..