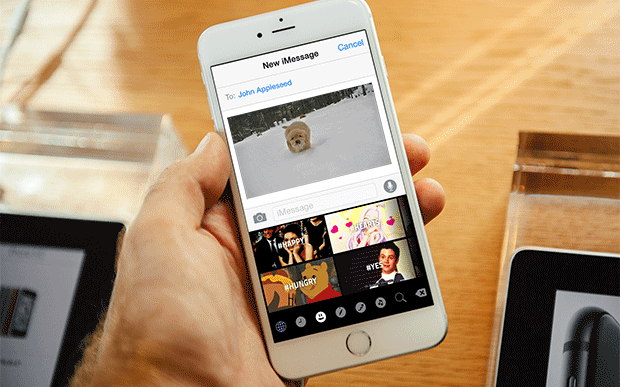 NEW YORK (CNNMoney) Move over emojis. You've been one-upped.
Texters can now send animated GIFs in one tap, thanks to Riffsy.
The startup, founded by David McIntosh, is doing for GIFs what Emoji did for emoticons. The free app is available on any iPhone or iPad with iOS 8 -- all users need to down is download and install the keyboard.
Users can browse themed GIFs -- like #blushing, #cats, #YOLO -- or add "favorites" for easy access. The "riffsys" -- which can also contain audio -- can be shared via text, email or messaging services like Whatsapp, Facebook (FB, Tech30) or Twitter (TWTR, Tech30). Plus, there's a Riffsy creator app that lets users create and share original GIFs.
The San Francisco-based company, which launched in September, announced on Tuesday that it raised $3.5 million in seed funding from Redpoint Ventures (which is also an investor in anonymous sharing app Secret), Initial Capital and John Riccitiello.
"Riffsy is already changing how people express themselves," said Redpoint Ventures' partner Chris Moore in a press release.
Indeed, the app saw 1 million downloads in the first three weeks of launching -- and users are sharing an average of five GIFs a day (from the app's library of millions).