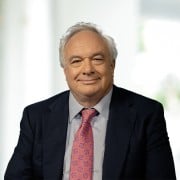 Popular Posts: SIRI: Sirius XM's Signal is Fading Fast3 International Stocks Poised to Soar in 2014BAC: Time For Caution in Bank of America Stock Recent Posts: 3 Energy Stocks for a Cold Planet ACT: Actavis's Growth Potential Anything But Generic 47 Actions To Take On the Dow's Big Dive View All Posts
Welcome to the Stock of the Day.

We still have a few weeks until Actavis Plc (ACT) reports Q4 earnings, but already ACT shares are rising on strong preannouncement news. What's up with the generics giant? Is it time to buy? Find out now.
Company Overview
Actavis Plc is one of the world's largest generic drugmakers. For the past three decades, this company was known as Watson Pharmaceuticals (WPI), but the company rebranded itself as Actavis in 2013. With a portfolio of over 190 pharmaceutical product families, Actavis has its name on everything from antibiotics to contraceptives to smoking cessation treatments.
In addition to making these products, the company also handles distribution, delivering right to the doors of pharmacies and physicians' offices. Actavis also sells its generic products directly to retailers, hospitals and mail order agencies. This company has its strongest presence in the United States, Canada as well as Latin America.
Pipeline Buzz
One of the most exciting things in the works at Actavis is generic versions of biologic drugs, which are created by biological rather than chemical processes. Biologic drugs are at the cutting edge of modern medicine, so many treatments run at tens of thousands of dollars. The generic, potentially cheaper, versions of biologic drugs are called biosimilars, and to date they're not available in the U.S. So right now there is a race between biotechs to develop and get their biosimilars approved. Considering that the global market for biosimilars is forecast to be between $11 billion to $24 billion by 2020, this is a lucrative opportunity, and I look forward to seeing where both companies go with this.
Looking Ahead
Today Actavis announced strong preliminary results for Q4 and FY 2013. According to management, this was a "transformational year" for Actavis, thanks to its $8.5 billion acquisition of Warner Chilcott and a series of successful product launches (including generic versions of Suboxone, Lidoderm and Cymbalta).
So the company expects fourth-quarter adjusted earnings to outperform its previous forecast of $2.95 to $3.05 per share. This also means that Actavis will likely top the Street estimate, which is calling for earnings of $2.97 per share. As it stands, the consensus analyst estimate translates into 87% annual earnings growth.
Actavis also revealed that thanks to its strong cash position it was able to pay down $655 million in debt during the fourth quarter. So when Actavis reports fourth-quarter results on February 20, I expect it to make headlines.
Current Ratings
Before you buy any stock, you should always run it through my free Portfolio Grader ratings system. One glance at ACT's stock report page reveals that I've had this stock down as a buy for the past year or so. That's thanks to the persistent institutional buying pressure backing up this stock: ACT receives an A for its Quantitative Grade.
Meanwhile, Actavis rates well on sales growth (A), analyst earnings revisions (A) and return on equity (B), but it could stand to firm up the other five fundamental metrics I graded it on (including operating margin growth, earnings growth and cash flow). However, I expect that many of these grades will imporve once the company reports Q4 results.
Bottom Line: As of this posting I consider ACT an A-rated Strong Buy.